Essays have become a major part of a formal education. Secondary students are taught structured
essay writers
formats to improve their writing skills, and admission essays are often used by universities in selecting applicants and, in the humanities and social sciences, as a way of assessing the performance of students during final exams. The concept of an "essay" has been extended to other mediums beyond writing. A film essay is a movie that often incorporates documentary filmmaking styles and which focuses more on the evolution of a theme or an idea. A photographic essay is an attempt to cover a topic with a linked series of photographs; it may or may not have an accompanying text or captions.



Posts

: 1


Join date

: 2010-05-14



Vicki,
We are a little confused about the post.

Did you find the wrong forum

Cave On!
Mike
Admin




Posts

: 188


Join date

: 2008-09-29



Through the course of my lifetime I've been invited into many Man Caves where I've always found something to stand in awe of. There is always a central theme that is an outward expression of what makes the particular man, a man among men. I've come to believe that these bastions center a mans consciousness and tend to follow his own type of intelligence or combination of mind, body, and soul. Generally they are a composition of treasures and comforts which help define his heritage and the enduring memory he will pass on to others who have in the time of their life come to know him.
Some Man Caves reflect the knowledge of nature where hunting, fishing, gardening, or other such endeavors are showcased. Some may contain musical instruments and recording equipment. There are men who work with numbers as engineers or accountants who have their testing and measuring equipment arranged in a way that serves their view of the world and perhaps the galaxy. Some men work with people as salesmen, managers, marketing men, clergymen, etc and their Caves will
handily contain elements to connect them with others on a wide range of subjects. I've visited the Caves of writers and teachers who seem to have a library as a central theme along with their writing tools as language is their forte in life. One of the more rare of Caves to visit are those of philosophers who spend much of their time reflecting on their understanding of themselves. The Cave of an Artist, Photographer, Magician, or Performer often reflects a special understand of space, layout, position, and placement, even if they appear to be in disarray at first glance. Remember all caves are works in progress.
My first visits to Man Caves were with my Grandfather who took me by my Great Grandfather's place as a little kid. He had a simple basement workshop where he had made so many gadgets all to his life long quest to solve perpetual motion. But I would meet other men with basements full of electric model train layouts in these same times. Grandad took me to visit a friend of his who had a Radio Shack and allowed me to listen to other Hams talking from around the world and allowed me to dial a Short Wave radio. World band radio is one of the elements of my own Man Cave today. One man we visited had been a machinist and his garage contained a small shop
with refrigerator, electric hotplate, and tools of every imaginable purpose and the floor was clean enough to eat from. It was a microcosm of the heavy industry he had spent his life in before retiring. One of the most unique was that of an old Virginia Gentleman who still sold insurance and was a golfer. He had the back porch as his Cave and the long narrow back yard had been laid out much like a croquet field except with tuna fish cans sunk in the ground where the wickets would have been. A short game of his own invention was played with putters to entertain his clients while determining their needs so that when the game was over they could retire to his
Cave and write a policy. I'll always remember listening to him talking with that Charlottesville drawl. These stories of real people are treasures I still hold dear today. Some men would rather lurk in taverns, and fraternal lodges and perhaps they are the more extroverted and gregorious ones who share the communal Man Caves. Some I have known use an RV in a similar manner whether it was sitting beside the house or on the road, it represents their space if not their castle.
By my late teens, like so many other guys, I was listening to music on the radio, reading books, thinking, and dreaming in my bedroom. I'd often hear the Beach Boys song "In My Room" and later hear The Bangles sing "In Your Room". The desire for one's own Man Cave seems to be born of those times. Women may make a nest of most of the home, but a man needs his Cave in some small part of it and women respect this if they want to keep their marriage happy.
In a book titled "The Hazards of being Male" by Dr. Herb Goldberg, one of the
chapters is titled, 'the lost art of buddy-ship' and it would seem to point to the need for a dedicated place for a man and his pals to loiter while having some laughs and good times together. Mark Twain made an observation over 100 years ago that men of the industrial revolution era need a means to step back from their work lives and gain a new perspective occasionally.
A Man Cave is the best bet for creating that space and working towards
those ends in today's world. Build one no matter how humble, and have your buddies over. Keep a box with some of your old discard things to show and tell with their kids and grand kids. You'll never know who you might inspire with some old junk. And don't be surprised if a kid will want to take some of your stuff home to treasure. Just think of it as passing on some heritage to a new generation of men. Your old trappings may likely wind up in the city dump after you are gone someday. Wouldn't it be better to pass them on while in your Cave now and teach a lesson to do the
same for another youngster someday ?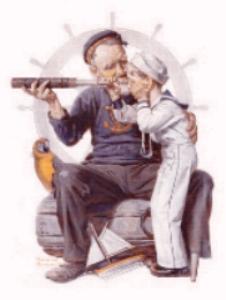 Posts

: 5


Join date

: 2011-02-03


Location

: Wayne National Forest So. Ohio



I think I found myself in that essay. Every base was covered and every target hit. I like this site.



Posts

: 2


Join date

: 2011-02-21



Very strange topic,guys

Those
thesis writing service
s is everywhere.



Posts

: 1


Join date

: 2011-03-21



All graduates hanker after a successful career, and that is directly linked with writing skills. However not everyone is endowed with such talents as writing coherently and correctly. Most of those students who cannot write essays are looking for an Essay Writer who would cope with the task instead of them. Essay Writers are professionals who can offer qualified assistance to anyone who is faced with any writing tasks, whatever the subject and degree of complexity. Consequently, hiring Essay Writers would offer them the opportunity to successfully take the credits and enhance their chances for a promising career.





Posts

: 4


Join date

: 2012-09-08





Similar topics
---
Permissions in this forum:
You
cannot
reply to topics in this forum